Gevilion new launched Gevilion Face Recognition Access Control Body Temeprature Infrared Thermal Scanner Camera designed to facilitating the society.
What can this machine bring us?
Face Recognition Temperature Measurement in Seconds
Using high-precision thermal sensor non-contact automatic body temperature detection,recognition in seconds,more efficiency.
Face Recognition Data
Support max 50000pcs human faces database for recognition,100000pcs data recording.
High Accuracy
High accuracy up to ±0.3
℃
,less measuring error,stable and more guranteed.
Mask Wearing Recognition
Mask wearing detection in seconds,the machine can set mask wearing recognition and alarm,remind people to wear the mask during the special time.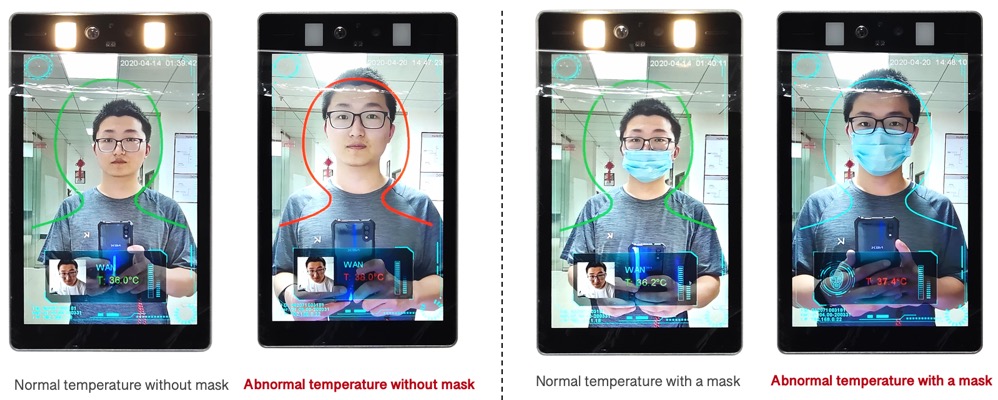 High Efficiency Control
Face recognition connect with access control system,auto recognition and authorized for entrance or exit,even including attendance data records,avoidmanual operation,impove effiency.
Real-time Output
Real-tme output of identify results and voice broadcast.
Thirty-party Platform Docking
Compatible with all kinds of access control system.
Applicable Scenarios
Widely suitable for various public places with a large number of people,difficult management instead of manual work,reducing the risk of cross infection,suitable for schools,residential areas,supermarkets,factories,and other places.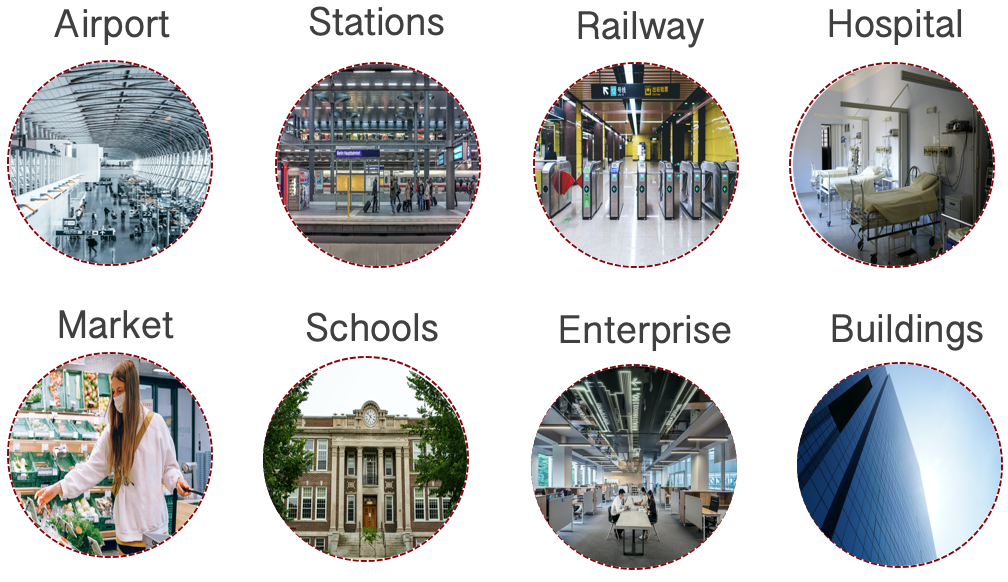 If you have any query regard this products,welcome to leave a message to us,
or send email to info@gevilion.com.
Gevilion thanks for your attention and support all time time.